Salmon Trails is a new, collaborative marketing initiative, which highlights the cultural assets of northwestern BC and stimulates economic development in the region. The content is targeted to the cultural tourist of northern BC.
It is being initiated and developed by the Bulkley Valley Museum in Smithers. Fergus Tomlin, Bulkley Valley Museum Director, may have talked with you about it by its working title, the Five River Culture Crawl. It has now been renamed Salmon Trails, and it is an invitation for travelers to explore northwest cultures.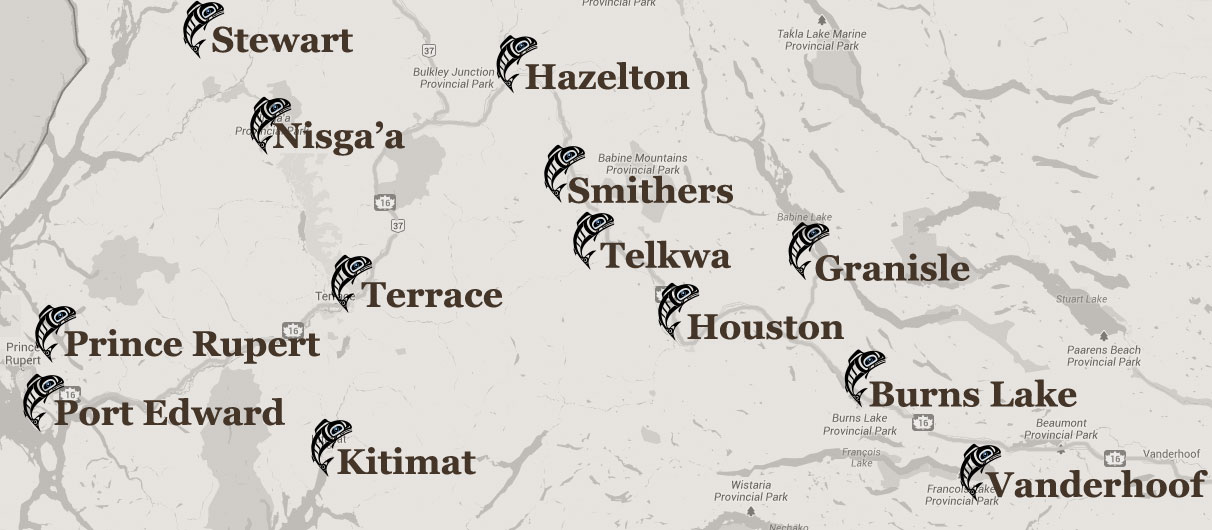 For further information, please contact:
Spark Design
250 877-6221
info@salmontrails.com
---
Funding Partners
This project has been made possible due the assistance of: Omineca Beetle Action Committee Bulkley Valley Credit Union Enterprising Non-Profits Regional District of Kitimat Stikine British...
---
Advertise
For advertising inquiries: Email: advertise@salmontrails.com Phone: 250.877.6221 View and download our Rate Card.